1. Barack Obama was sworn in as President of the United States today. He has a tremendous amount of political capital here in the US--and abroad.
The Associated Press carried the full text of his inauguration speech.
Some excerpts:
"We will restore science to its rightful place, and wield technology's wonders to raise health care's quality and lower its cost. We will harness the sun and the winds and the soil to fuel our cars and run our factories. And we will transform our schools and colleges and universities to meet the demands of a new age. All this we can do. All this we will do."
"Restore science to its rightful place"--implying that the previous Administration did not have the proper respect for science. But, also, from the historical perspective, it is the restoration of the place of the Enlightenment in the world.
"As for our common defense, we reject as false the choice between our safety and our ideals. Our Founding Fathers, faced with perils we can scarcely imagine, drafted a charter to assure the rule of law and the rights of man, a charter expanded by the blood of generations. Those ideals still light the world, and we will not give them up for expedience's sake. And so to all other peoples and governments who are watching today, from the grandest capitals to the small village where my father was born: know that America is a friend of each nation and every man, woman, and child who seeks a future of peace and dignity, and we are ready to lead once more."
These words should have a powerful effect across the globe. Calling the Bush Administration the exception that proves the rule, and challenging those regimes to explain, if they can, how it is, were their views of the US true, Obama could have ever become President of the United States.
"Guided by these principles once more, we can meet those new threats that demand even greater effort — even greater cooperation and understanding between nations."
One of a series of foreign policy statements that give a broad sense of the stance the Obama Administration will take in the world.
"With old friends and former foes, we will work tirelessly to lessen the nuclear threat, and roll back the specter of a warming planet. We will not apologize for our way of life, nor will we waver in its defense, and for those who seek to advance their aims by inducing terror and slaughtering innocents, we say to you now that our spirit is stronger and cannot be broken; you cannot outlast us, and we will defeat you."
An important holding out of the hand to Moscow and a distancing from "the war on terror" rhetoric which is also much needed.
"To the Muslim world, we seek a new way forward, based on mutual interest and mutual respect. To those leaders around the globe who seek to sow conflict, or blame their society's ills on the West — know that your people will judge you on what you can build, not what you destroy. To those who cling to power through corruption and deceit and the silencing of dissent, know that you are on the wrong side of history; but that we will extend a hand if you are willing to unclench your fist.

To the people of poor nations, we pledge to work alongside you to make your farms flourish and let clean waters flow; to nourish starved bodies and feed hungry minds. And to those nations like ours that enjoy relative plenty, we say we can no longer afford indifference to suffering outside our borders; nor can we consume the world's resources without regard to effect. For the world has changed, and we must change with it."
Referring to Palestine, Iraq, and Iran. The notion of mutual respect is, of course, especially important if the Administration wants to pursue lines of cooperation and potential relations with nations like Iran. Essential to read in full, of course.
Debbi Wilgoren and David Nakamura at the Washington Post write of "festive masses converging on the capital" today for the inauguration.
Gabriel Schoenfeld, resident scholar at the Witherspoon Institute, has an opinion piece in the Wall Street Journal which reminds readers of the Democratic roots of the neoconservative movement.
He argues that it is too early to say which way the Obama Administration's foreign policy will "really swing" and that he has an opportunity to gather support from "hawks." I read Obama's speech as giving little room for the narcissistic approach to the world of the neoconservative movement, but I agree that it is possible.
2.
Thomas Erdbrink at the Washington Post reported that the head of the Iranian counter-espionage unit in remarks to the media warned the US yesterday not to spy on Iran.
"He described a 'full-fledged intelligence war' between the two nations and offered rare, detailed comments about what he described as 'heavy damages' suffered by the United States in efforts to recruit agents among doctors, artists and fashion designers in Iran.

The official, who was not named by local media, said two Iranian AIDS specialists, whose arrests last year sparked concern in the West, are part of a group of four 'ringleaders' who were recently convicted of involvement in an alleged U.S.-funded plot to overthrow the Islamic government. Dozens of others have been arrested and interrogated, the official said.

He accused the United States of stationing intelligence agents in neighboring countries, and specifically mentioned the United Arab Emirates, Turkey, Kuwait and Azerbaijan as places from where the United States is designing 'plots' against Iran. The agents are seeking to create 'social crisis, street demonstrations and ethnic disputes,' he said. 'A soft revolution has been programmed against our country and carried out in some instances, but it was suffocated in the cradle,' Fars News quoted the official as saying."
As I have pointed out in the past
, xenophobia is enshrined in the Iranian Constitution. The government in Iran is a
revolutionary government
and the official title of the "Supreme Leader" is "Leader of the Revolution." Their raison d'etre is to rid the country of foreign control, and to that extent it needs the US--and others--as enemies, otherwise the cognitive dissonance between its purpose and the situation will undermine its ideological justification--and thus the political will to fight for the regime.
3.
Brussels Gonzo at Fistful of Euros reports that Turkish Prime Minister Recep Tayyip Erdoğan gave a speech to the European Policy Centre in Brussels yesterday.
Gonzo reports that the speech was rather long and actually somewhat demagogic in nature, blaming the French for holding up the pace of Turkish accession to the EU and threatening "to review Turkish support for the Nabucco pipeline if the Greek Cypriots were not forced to drop their objections to opening the energy chapter of Turkey's accession treaty." The Nabucco pipeline would stretch from Turkey to Austria, Germany and the Czech Republic and the just resolved natural gas dispute between Russia and Ukraine has put it in the front of European energy policy priorities.
There is the possibility of Iran or Iraq providing gas to the pipeline, given that Turkish demand for natural gas is growing quite rapidly as well. Apparently, Erdoğan backed off on this threat later in the day with European Commission president Barroso. Erdoğan did emphasize his support for Turkish entry to the EU, however. Further,
Platts reports that the German economy minister Michael Glos said at conference that Germany's energy future should be in clean coal as opposed to natural gas.
Clean coal is mostly a fiction at this stage, but Germany does have considerable reserves. It is hard to see how, given current technology and Germany's climate commitments, clean coal could become a reasonable alternative in the near future, but the remarks do show how much the Russo-Ukrainian dispute is affecting German foreign policy direction. (Glos also reiterated his support for nuclear power at the meeting.)
4. Meanwhile,
Upstream online yesterday reported that Noble Energy struck more than 460 feet of net gas pay at the Tamar-1 deep water well off northern Israel.
The find is the largest in Noble's history and the reserves are at least equal to reserves of 3 trillion cubic feet. "Analysts estimated the estimated natural gas reserves were worth about $26 billion at current prices and will be sold starting in 2013." The well is 90 miles offshore Haifa.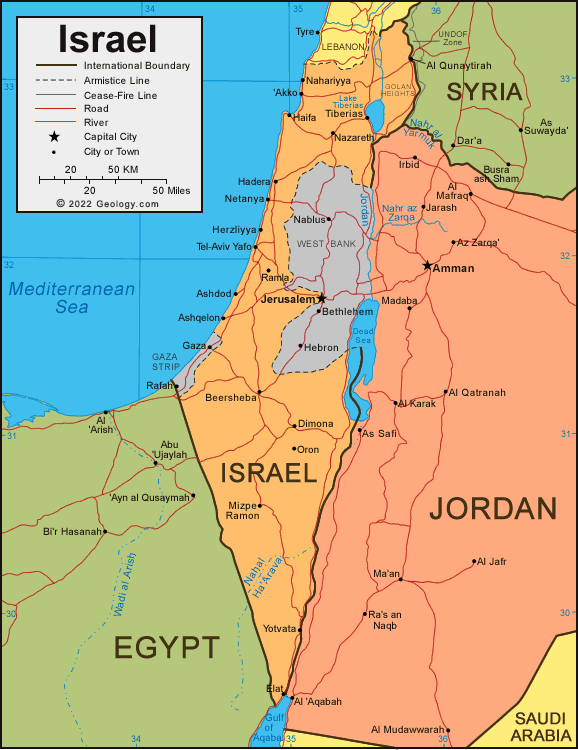 The Jerusalem Post reports that Lebanon was quick to respond to the news,
warning Noble Energy that the reserve may in part be in Lebanese waters.
"In a meeting of the Energy, Infrastructure and Public Works Committee in the Lebanese Parliament, Chairman Muhammad Kabbani said Israeli media reports on the recently discovered natural gas reserve raise the possibility that the reserve extends to Lebanon's territorial waters. "We should take every legal measure possible in order to preserve Lebanon's right,' ... Kabbani [said.]

Kabbani added that he was concerned of the possibility that Lebanon would lose because 'Israel is the only country which is not a signatory to [international] maritime agreements.'"
Neal Sandler at BusinessWeek reports that the Israeli National Infrastructure Minister Benjamin Ben-Eliezer said that "The field can meet Israel's natural gas needs for the next two decades."
An executive of the consortium that developed the field even predicted that Israel may become a net exporter of gas. Sandler reports that the find will likely spur a rash of oil and gas exploration off the Levantine coast. If further significant finds are made, or the Tamar-1 field proves large enough, Israel will in all likelihood seek to export any surplus gas to Europe via Turkey--and possibly the Nabucco pipeline.
5.
Edward Yeranian at Voice of America reported that at the Arab summit in Kuwait yesterday, Saudi King Abdullah pledged $1 billion to help rebuild Gaza.
Abdullah was joined by several other Arab leaders in calling on Israel to pursue the peace plan proffered in the 2002 Arab summit. (Riyadh has been reemphasizing their commitment to the 2002 plan recently, including an op ed by former Saudi head of intelligence and ambassador to the US Turki al-Faisal in the Washington Post in December. see
Daily Sources 12/26 #6
.)
6.
Eurointelligence reports that the European Commission forecast a deep, but short, recession for the eurozone.
"The forecast numbers for 2009 are predictably bad. Euro area growth to fall 1.9%, Germany a little worse, France a litte better. Ireland's economy will collapse by 5%, and Latvia even by 6.9%. But the European Commission is optimistic about 2010, when the Commission forecasts a resumption of a positive, though still subdued, euro area growth rate of 0.4%"
7.
Stefan Collignon at the Financial Times argues that the German stimulus program is designed mostly to improve its comparative advantage via increasing labor cost competitiveness, thus pursuing export growth as a way out of the financial crisis and at the expense of Berlin's neighbors.
Key excerpts:
"[The] immediate effect of the stimulus program] on private consumption is weak. A person with an annual income of €25,000 will be able to spend an extra €136.67. A Keynesian stimulus alone was not palatable to supply-side-oriented German "ordo-liberals", the high guardians of the German social market economy. They sought to strengthen German competitiveness. Most importantly, payroll taxes and social insurance contributions were cut with the aim of reducing wage costs. In an economy dependent on manufacturing for the world market, that seems reasonable. However, there comes a point where improving one's competitive advantage becomes malign. Germany has now reached this point."
"[Germany's] trade surplus with partners in the European Union has more than doubled over the past decade and amounts now to more than 5 per cent of GDP. At the same time intra-European trade balances have deteriorated for all of Germany's immediate neighbours.

This development must stop. Competitive tensions are increasing rapidly and could soon reach the tipping point where the euro and the single market fall apart. The gleeful policy consensus in Berlin ("We are world champions in exports") resembles the last dance on The Titanic, moments before it hit the iceberg."
Worth reading in full.
8.
Svenja O'Donnell at Bloomberg reports that UK consumer prices rose 3.1% in December from a year earlier, down from 4.1% in November.
Still seems pretty high to me, but folks are already mooting the idea of wage cuts, arguing that deflation is still a concern.
9.
Michael Schwirtz reported yesterday that Russian human rights lawyer Stanislav Markelov was assassinated last night in what appears to have been a contract killing.
A freelance reporter highly critical of the government, who was with Schwirtz at the time, was also murdered.
"Mr. Markelov, at the news conference just before his death, told reporters that he might file an appeal to the European Court of Human Rights against the early release of [Yuri D.Budanov, a former Russian tank commander imprisoned for strangling a young Chechen woman in his quarters and] who was a decorated colonel of the Russian Army before he was stripped of his rank. In an interview last week with The New York Times, Mr. Markelov said he might also file a lawsuit against the administration of the prison that released Mr. Budanov last Thursday."
10.
Li Yanping at Bloomberg reports that the Chinese official urban unemployment rate rose to 4.2% in the fourth quarter of 2008, up from 4% in the third quarter.
"The official figure understates unemployment because it doesn't include those who aren't registered, including migrant workers. The state-backed Chinese Academy of Social Sciences said the rate including migrant workers may be higher than 9.4 percent in 2009."
11.
Joel Martinsen at Danwei reports
that
"According to a set of statistics I consulted, the number of bloggers in China exceeded 100 million in 2007. Phenomenally-popular finance blogger Xu Xiaoming was the 'hit king' of Chinese blogs in 2008 with 355 million hits. Other statistics predict that between 2012 and 2015, China will see blogs with hit counts of 1 billion."
An advertisers dream. But it will be hard for Beijing to control the flow of information given those numbers. (h/t
Carlos Tejada at China Journal
)
12.
Reuters reports that the Bank of Canada today cut its benchmark interest rate to 1%.
13.
Andres R. Martinez at Bloomberg reports that Petroleos Mexicanos (Pemex) likely extracted about 2.8 mb/d in 2008, down 9% from 20007, when it extracted 3.08 million barrels.
Mexico City is considering how best to bring in private industry to help increase its crude oil productivity and exploration efforts. It is the third largest exporter of crude to the US.
14.
Gareth Chetwynd at Upstream online reports that ExxonMobil notified Brazilian authorities that it has found oil in a deep water sub salt field in the Santos Basin.
The prospect is in block BM-S-22 on the southern flank of the super-structure known as Sugarloaf which some petroleum geologists think might have as much as 10 billion barrels of recoverable oil.
15.
Nick Bunkley at the New York Times reports that Fiat agreed to take a 35% stake in Chrysler today.
Meanwhile,
Russ Dallen at the Latin American Herald Tribune reports that GM will invest $1 billion of its bailout money in Brazil in order to avoid the troubles it faces here in the US.
(!) (h/t
Robert Oak at the Economic Populist
)